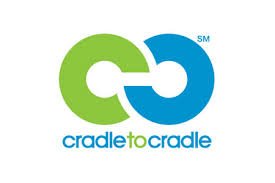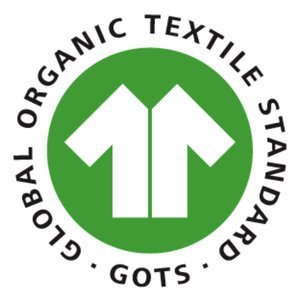 San Diego Welcome to our website!
We specialize in all Natural Talalay latex/ coil spring mattress with knitted cotton and wool covers. We also have solid 100% Natural Talalay latex mattresses as well as organic bedding and pillows for babies, kids and adults.
We do not recommend Dunlop latex or woven cotton covers.

We feel our mattresses and sleep systems are the finest quality and  the most comfortable available. We consider ourselves as  back care experts and have been in the mattress industry for over 20 years selling many beds that are good for your back and your health. Early pregnancy and expectant mothers love the pressure free support of our mattresses as well. Contact us to get educated on all mattresses and European sleep systems .
Showroom Open 11-5 Saturdays and Sundays 
call for appointment on Monday - Fridays
Secret to great sleep
We always educate every customer that crosses our path.

Scripps Natural Mattress first opened it's doors in 2001. Selling mattresses that are good for your back. Our three main criteria for a perfect bed are, good for your back, maximum comfort and made with natural materials. The best quality at a affordable price. The key to great sleep is keeping the  spine in perfect alignment throughout the night. Most beds do not do this. Women struggle more than men with this issue because of the curves of a woman/girls body. So the secret is to have a bed that is firm enough to support your weight but soft enough to contour to the body. A traditional spring mattress puts you in a hammock position, simply because the heaviest part of all of our bodies is the mid-section. That is why a air bed or a waterbed are not good for you. The coil springs in our beds are German design made in Germany and are individual pocketed coils wrapped in high performance polypropylene to wick away moisture from the coils to increase there longevity. These are not parallel coil spring or continuous coil spring units of the past, like the beds our parents and grand parents had. That is why a lot of seniors have back problems once they hit 50 years of age.They have contoured their back in an unnatural curvature of the spine, reprogramming the muscle memory therefore the spine stays crooked throughout the night. Your spine is naturally straight all through the day, then at night you sleep crooked. This is the reason for the back problems. No one should have a back problem in our opinion, unless you had an accident of some sort. When the spine is crooked at night it forces the muscles to stretch and contract, triggering the sub conscious to make you flop from side to side to side all night, until you are exhausted . So when you flop around for hours you don't get into the deep rem 3 sleep. That is the sleep we need to allow our body to fight off sickness and disease and have the ability to heal ourselves. The body can heal itself if it's given the proper tools and deep sleep is the main one. Our beds do all this great stuff for your back and your sleep. Guaranteed the most comfortable bed you will lay on, modular so we can customize firmness for each side of the mattress for couples. It has a zipper all around the bed so you can get in there and replace parts of the bed as time goes on so you do not need to replace the whole bed for many years. Quit spending large amounts of money on a new bed every 6-8 years.
To top it off it is ..........

- C2C Cradle to Cradle gold certified
- Oeko-Tex Standard 100 Certified
- No fire retardants, No Antimony
- No poly urethane
- No petroleum based foam
- No solvents.
- Certified chemically safe 
- Hypo-Allergenic
- Breathable never gets hot
- Dust mite resistant
- Anti-Microbial
- Mold and Mildew resistant
- 60 Day comfort guarantee
- 10 Year warranty


There is no reason to buy a traditional  standard mattress these days. Our Mattresses are affordable and a lot less expensive than a lot of premium mattresses. Please Call us or email to answer any more questions you might have.
760-720-9111      https://youtu.be/KhsXPD6cC_Q

San Diego Living Magazine
Get a Goodnight's Sleep, Every Night

by Mark Neel, Owner



Although we spend hours every single
day on our mattresses, most people
never put much thought into what
their body is coming in contact with on a regular
basis. Which is perfectly understandable, because
your bed is probably not something that comes to
mind when considering the possible toxins in your
environment.
The unfortunate truth is that the average mattress
contains an uneasy amount of chemicals.
Petroleum based polyurethane foam, synthetic
materials, polyester fills, and a variety of other
threading and fibers have recently been under
scrutiny. However the more recent toxin to enter your sleep space is the addition of
flame-retardants since 2008 that contain both arsenic and antimony (III) oxide,
which both have suspected carcinogenic potential for humans.
Your skin is the largest organ on your body. When you are sleeping on your
mattress, your body is also sweating and detoxifying on top of these bothersome
chemicals. It's very frightening to imagine what your skin might be absorbing,
every single day. With that being said—if you had the chance to choose between
a chemical-laden mattress and a natural mattress, which one would you pick?
Most people don't even realize that
natural mattresses are a viable option. Clean
and safe for your family, natural mattresses are
affordable, not to mention as comfortable and
luxurious as some of the top-of-the-line mattresses
on the market. The only aspects you will
be compromising are the toxic chemicals.
Each natural mattress is handcrafted
in Southern California using components from
Germany, Belgium, and the Netherlands. The
ingredients inside each natural mattress
include 100% all-natural talalay latex, individual
pocketed coil springs, organic cotton, and
organic wool—all certified as chemically safe, and absolutely zero fire retardant chemicals.
You will never have a more peaceful rest.
Scripps Natural Mattress has been selling healthy mattresses since
2001. Along with certified chemically safe mattresses, we also offer
organic bedding and pillows.



We are serving all of San Diego, including East County and North County.
La Jolla, Poway, Scripps Ranch, Rancho Bernardo, Claremont Mesa, Solana Beach,
Del Mar, Rancho Santa Fe, Carlsbad, Encinitas, Oceanside, Vista , San Marcos,
Escondido and Valley Center. Temecula and Murrieta as well.