100% All Natural Talalay Latex Mattress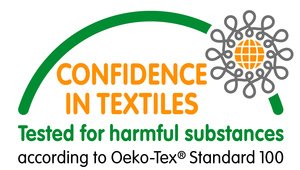 Oeko-Tex Certified
100% All natural talalay latex in our Scripps Natural Mattress with knitted organic cotton and Plein Air wool cover.

6" Natural Talalay Latex Core and 2" Talalay Latex on top = 9" Mattress overall height with cover.
4 firmness options available Plush, Medium, Med-Firm, Firm
In our opinion Talalay 6" core is much more comfortable than Dunlop cores and maintains spinal alignment much better.
We do not use or recommend Dunlop Latex.
We do not use or recommend woven cotton covers.
10 Year Warranty, 60 day comfort exchange