Scripps Natural Deluxe Mattress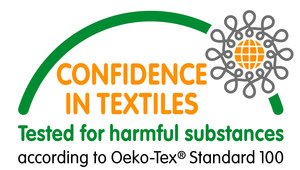 Oeko-Tex Certified components
Scripps Natural

Deluxe Mattress is a European Mattress with 6" Individual pocketed coil spring unit from Germany (Queen Size 1500 coils) ( King Size 2200 coils ) wrapped in certified chemically safe high performance polypropylene.
4 Firmness models to choose from Plush, Medium, Medium Firm, Firm
2" 100% natural Talalay latex.
K

nitted organic cotton and Plein Air wool cover
9" profile zippered access so you can replace parts as time goes on.
Saves you a lot of money over the years.
No need to replace the whole mattress every 7-10 years.
No fire retardant chemicals, no polyurethane and no solvents.
10 Year Warranty, 60 Day comfort exchange



The prime focus in our mattress design is function and performance not organic certification. While all are materials are certified chemically safe, mostly natural and some certified organic we use polypropylene to wrap our individual pocketed coil springs because it performs better than cotton which is the only natural material available.
We do not use or recommend Dunlop Latex.
We do not use or recommend woven cotton covers.